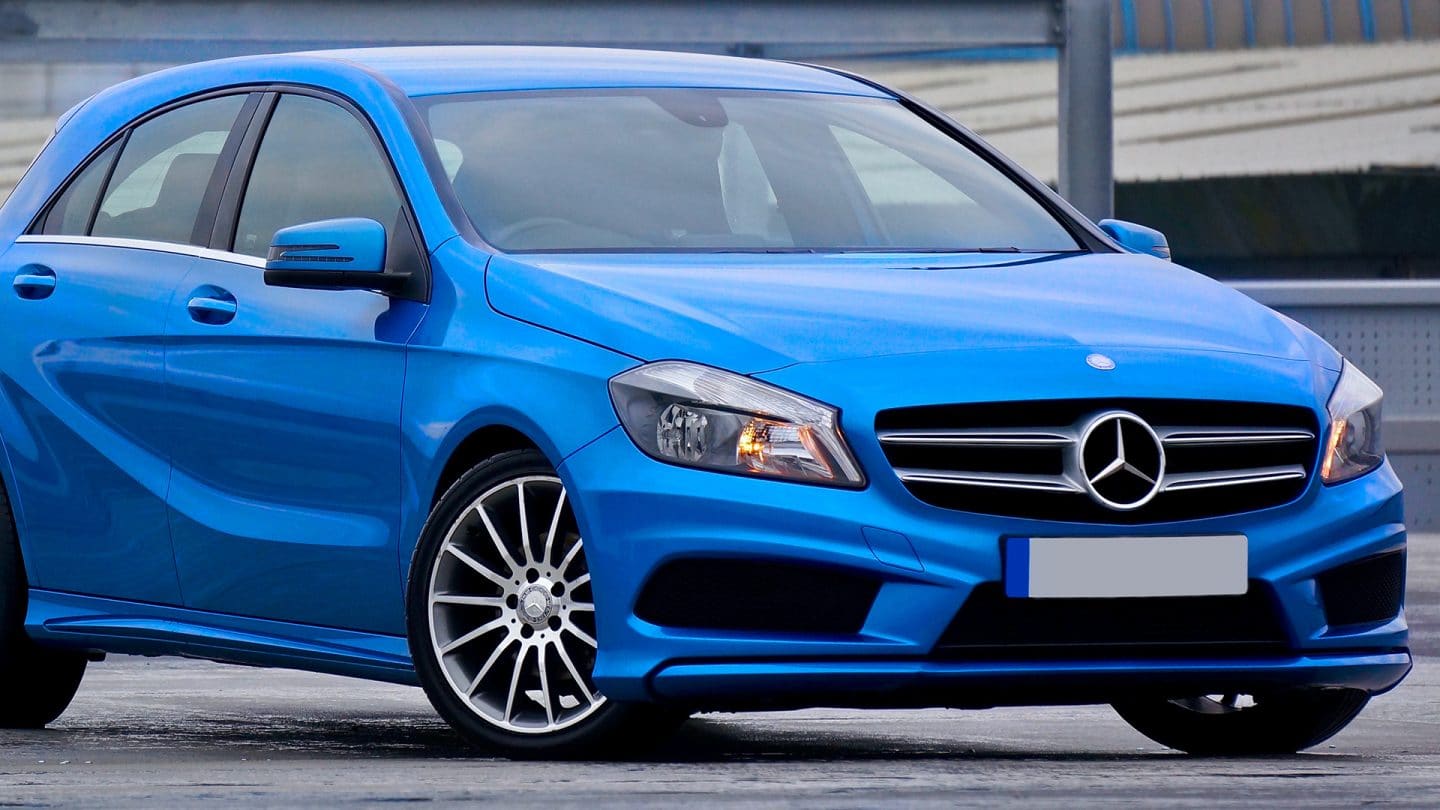 Save ££s off your Mercedes Service compared to dealership prices
All our parts and labour are guaranteed for 12-months
Stress-free Mercedes Service Taunton – Our work ensures your Mercedes warranty remains intact
Budget-friendly – Our 0% finance options allow you to buy now and pay later
First time fix – We guarantee a first time fix for your car
Free courtesy car – you can carry on with your day while we fix your Mercedes
Highly rated – We have a higher rating than the main Mercedes Taunton dealer
Fantastic location in Langport – No need to travel into Taunton
Free collection service – Can't get your car to use? No problem, let us take care of it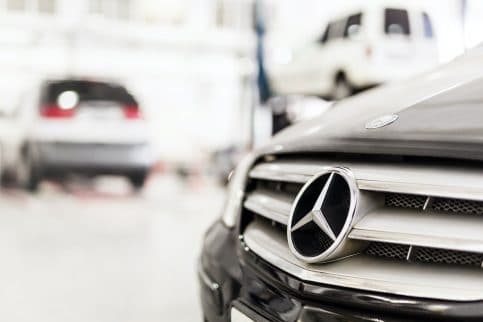 Mercedes experts - specialist technicians
Our Mercedes specialists have the expert knowledge and experience to solve any problems with your car. Whether you need a service or you have an electrical or mechanical issue, we've got you covered. All work performed by our Mercedes specialists keeps your manufacturer warranty intact, what's more we also offer an additional 12-month guarantee on all our parts and labour.
What happens during a Mercedes service? What do we check/replace?
Lighting & Visibility: The front, rear, and internal lighting systems are checked for performance issues, and your windows, mirrors, wipers, and registration plates. Need a Mercedes service Taunton? Book today.
Under Bonnet: A complete under bonnet inspection ensures there are no leaks or faults. If required, your air filter, drive belts, oil filter, and spark plugs are replaced. Book your Mercedes service Taunton today.
Vehicle Interior: Each seat belt is tested to the latest standards, and your Mercedes internal controls are checked to ensure optimal function. Everything from your horn to hazard lights are checked, and all warning lights are addressed.
Tyre Inspection: Every part of your tyres are checked, from the nuts to the treads. We let you know if any significant wear is detected. Our specialists also test your spare tyre or inflation system. Book your Mercedes service Taunton.
Under Vehicle: The trays under your Mercedes are removed, and the engine's oil is drained. Your car's transmission is checked for leaks, rust, and corrosion.
Braking: All braking systems are checked and measured to the latest safety requirements, allowing our specialists to give you a report on their service life. Call us for your Mercedes service Taunton.
Steering, Drive & Suspension: Your Mercedes wheel alignment is analysed, and all gaitors, joints, and bearings are closely inspected. The front and rear shock absorbers are checked for functionality to ensure the correct level of friction your Mercedes needs to remain safe.
Final Checks: Lastly, your car's brake fluid and antifreeze are tested to ensure they function correctly. Once your vehicle has been given the all-clear, we fill your engine with fresh oil, so it performs as new. Finally, we update your online service history record.
What type of service does my Mercedes need?
Each Mercedes has its own servicing schedule. You can find more details in your Mercedes handbook.
Some newer models have an indicator of when this is, and it alerts you via the car's alerting system (usually on your dashboard).
But, if you don't have access to your handbook or can't figure out when your next service is due, speak to our experts to determine the best schedule for you and your Mercedes.
During every visit, we update your service record to maintain your warranty and guarantee a higher resale price for your car.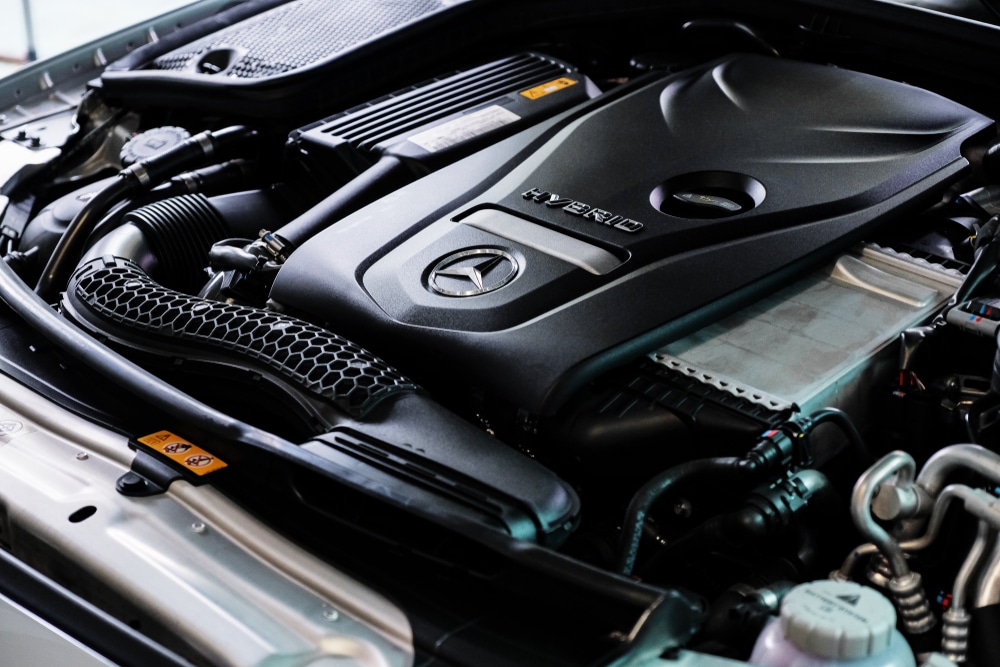 Why should I service my Mercedes?
Safety: The longer you avoid your next service, the likelihood of you breaking down increases. Don't let a minor fault grow into a much more significant (and costly) problem. Speak to our Mercedes experts today and book your car in.
Reliability: Mercedes have the reputation of being dependable, but only if you service them regularly. Our comprehensive service prevents repeat repairs, allowing you to stay on the road for longer.
Endurance: You want your Mercedes in peak condition, right? So, don't let performance drop by neglecting your car's needs. Service your vehicle regularly and get increased performance, better fuel efficiency, and an increased lifespan.
Savings: It can be tempting to skip a service from time to time. But a regular service spots problems early on before they develop. Book your Mercedes service today and reduce the chance of future repairs.
How will I be kept informed on the progress of my Mercedes service?
From the minute your Mercedes enters our garage, we keep in you the loop.
After the initial assessment, we will contact you to discuss the recommended remedial work your Mercedes needs. We only start the work once we have the go-ahead from you. You always have the final say.
To ensure you never miss a service, we notify you 4 weeks in advance to remind you to book your car in. This way, your Mercedes doesn't miss a service allowing your car to remain in peak condition. Just another small way we try to help.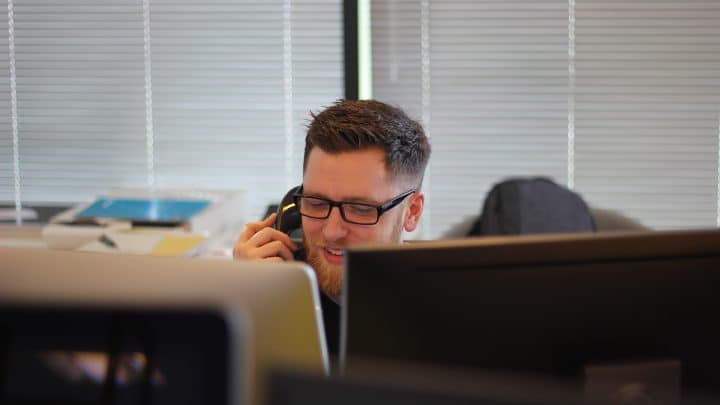 Additional benefits of choosing Shires Garage: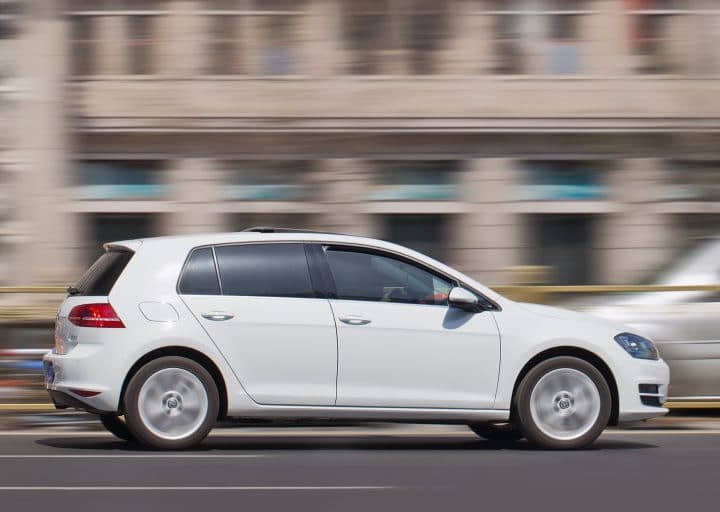 Free Courtesy Car
Busy day ahead? Stay on the road while we fix your Mercedes with our free courtesy car. Ask our team for a courtesy car when booking in your Mercedes.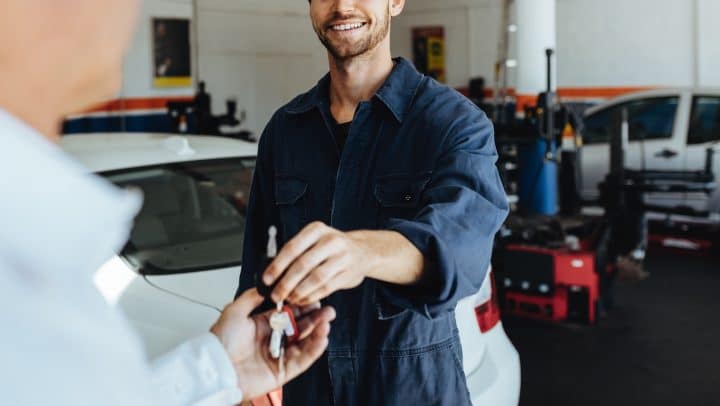 Free Collection Service
Need help getting your car here? Our free car collection service can help. Ask our team about it. (Within 10 miles radius)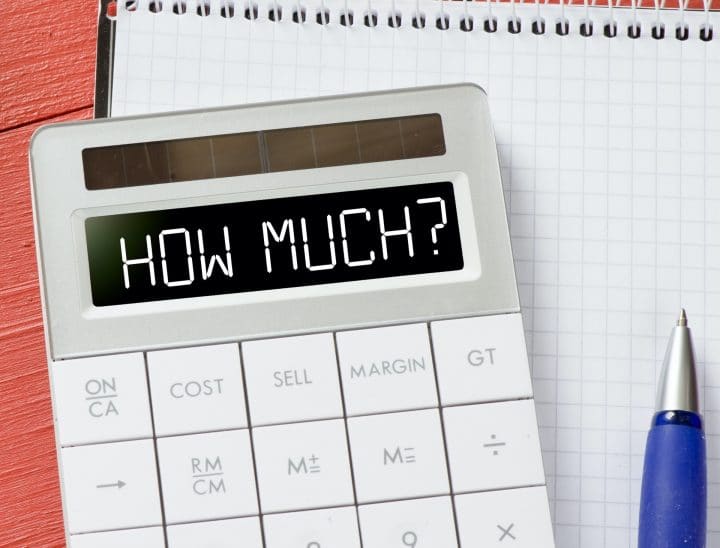 Finance Payment Plans
On a budget? Don't sweat it; our 0% finance plans have you covered. We can help spread the cost of your Mercedes' repairs. Ask our team for more information.
Where are you located?
As your local independent Mercedes service garage, Shires Garage is located in Langport.
There's no need to travel into Taunton's busy town centre.
If you're in and around Langport, Somerset, Yeovil, Taunton, and other surrounding regions, get in touch with our team. Choose Shires Garage for your local Mercedes service Taunton.
Our address is:
Shires Garage Auto Services,
Somerton Road,
Langport,
Somerset,
TA10 9SQ